Telugu Brahmin Matrimony by AOS
Telugu Brahmin Matrimony is a matrimonial search service provided by AOS right from the year 2013. Its dedicated to Telugu Brahmin brides and grooms who like to search for their life partner over online.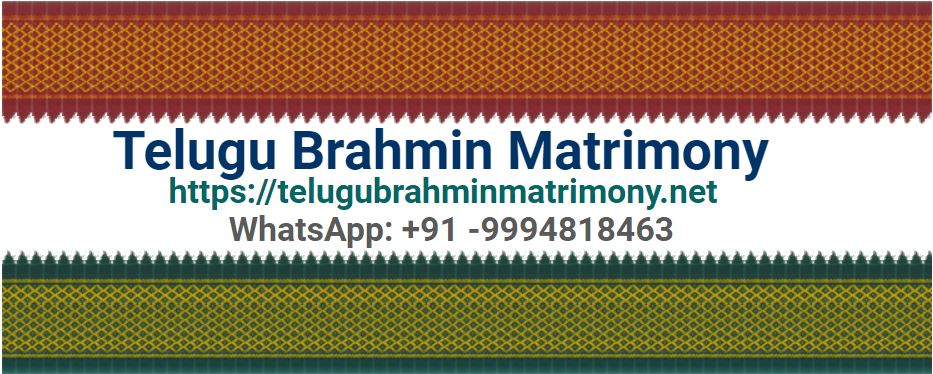 Telugu Brahmin Matrimony Registration of brides or grooms is little different from other matrimony portals around the world. Its customized in traditional way with several questions during registration.
Telugu Brahmin Matrimony Login is highly safe and secured as it operates with Cloudflare technology. The information and data of Telugu Brahmin Matrimony users are protected in various ways.
Telugu Brahmin Brides and Grooms from Andhrapradesh, Telangana, Karnataka, Tamilnadu and all over India are registering in the Telugu Brahmin Matrimony website. In general Matrimony website use to have chat system inside their account or in their dashboard. But in Telugu Brahmin Matrimony there is no chat system, though such provision is available. Its disabled as AOS office considers it as a waste of time to interact with other members. As every user is verified and checked for accuracy for their provided information there is no possibility for fake users.
Every Telugu Brahmin Matrimony user has their own dashboard area where they can listen about their payment options, validity of matrimony package, online payment gateway links, Advance search to search brides and grooms according to state, country, Gothra, occupation and much more. Even the users has the Delete Profile option, which helps them to delete their own profiles without any conditions.
Paid members of Telugu Brahmin Matrimony has no limit of contacting other members. Every Matrimony users has their own mobile phones with messaging security. So AOS decided to give the privilege for users to contact the brides and grooms directly without any hold or mediation. So paid members shall interact with any users without any limits.
Even, those unpaid members shall get communication from paid members though they are free members. Telugu Brahmin Matrimony has two type of paid membership packages. One is 6 Months Pack and another is 1 Year Pack. Telugu Brahmin Matrimony also helps the brahmin community people to interact with other Brahmin users to find their match or to find their best friends around the world.